German Women Find Break in Startups Denied in Corporates
Franziska von Hardenberg fulfilled a childhood dream when she became her own boss two years ago by opening her own business selling flowers.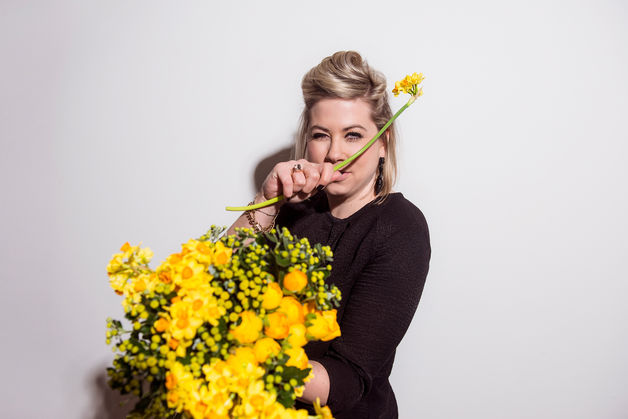 Source: Bloomy Days via Bloomberg
Today she employs 15 full-time and 60 part-time staff to dispatch fresh-cut blooms across Germany and Austria, averaging about 5,000 shipments a month.
"I wanted to make my own decisions, direct my own ideas, and forge my own path," Hardenberg said in an interview from Berlin. "In a big corporate company that is very difficult."
The 30-year-old is one of a growing number of women in Germany, Europe's largest economy, who are finding better opportunities in entrepreneurship than in corporate boardrooms. Females founded 39 percent of the 775,000 new companies in the country in 2012, according to Economy Ministry data. That compares with just 6 percent of women holding management board posts and 22 percent of supervisory boards seats at DAX Index companies, according to the ministry website.
Crowd-funding providers such as Seedmatch GmbH, Germany's biggest platform for micro-investors, are making it increasingly possible for women to start out on their own.
Hardenberg collected 100,000 euros ($129,660) from 175 investors in just 93 minutes on Seedmatch to set up Bloomy Days GmbH in May 2012, after molding her business plan at Berlin-based startup incubator Rocket Internet GmbH.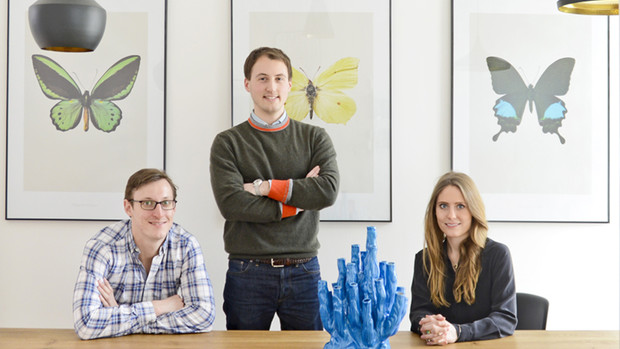 Growing Hunger
Established in 2011, Seedmatch has financed 68 projects and helped raise 19 million euros for entrepreneurs, according to its website.
"There is a growing entrepreneurial hunger," said Tom Kirschbaum, chief operations officer of the Berlin-based Waymate and Allryder apps, which are designed to navigate long-distance trips and urban environments. "Young women feel tempted about going this way once they learn how it is, and that other female entrepreneurs are already running their own companies successfully."
Lea Lange, the 27-year-old managing director of an online platform for cutting-edge art and fashion, has followed a similar path. She works with two male co-founders to run Berlin-based Juniqe, a website that sells eclectic art prints, apparel and accessories, scouting out independent artists worldwide.
Lange and and co-founder Marc Pohl, colleagues beforehand at Casacanda GmbH and Fab.com, first invested their own money before attracting business angel Heiko Rauch as well as venture capital investor German Startups Group Berlin AG.
Since going live in January, they've brought 25 people onto their team, of which about 60 percent are women.
Reinventing Startups
"If our skills didn't complement each other so well, and if we didn't think so differently, then we would probably be half as successful," Lange said in an interview.
Women are changing entrepreneurship in Germany, said Samuli Siren, a managing partner at Berlin-based Redstone Digital, which finds investors.
"What we are seeing more of are startups in topics more friendly to women," Siren said in an interview. Women "are adapting and reinventing the idea of the startup, which is changing the game."
Yet, even as the number of women starting their own companies increases, it remains lower than that of male counterparts. Lange said the reason, in part, is because women tend to be more risk averse and trust themselves less than men, even if they are equally qualified. A lack of role-models is also a hindrance, she said.
"It's important for women to share their entrepreneurial experiences with the public to encourage and motivate other females," Lange said.
Communication Network
Brigitte Zypries, an Economy Ministry deputy minister, is taking steps to increase the number of female entrepreneurs by creating a tighter communication network among women. She's also working to improve advice and funding available to them, and supporting a ministry conference in November promoting women in startups.
"We cannot afford to neglect the skills of highly-qualified women," Zypries said in a July press release.
That bodes well for Hardenberg and her compatriots.
"Germany is a good market for startups, at the moment the climate is excellent," Hardenberg said. All you need is "discipline, diligence and ambition."